Experience compassion, self-awareness, and growth...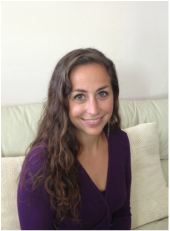 A search for the right psychotherapist can be challenging as it is important to feel
safe
and
accepted
while expressing your
authentic self
...In my psychotherapy practice I focus on building a therapeutic
alliance
, which fosters
trust
and a sense of
comfort
in discussing difficult feelings and experiences.
I get to know and
understand
the individuals I work with so that we can work together to make
positive changes
in your life.
I encourage discovery of unconscious feelings and motivations.
I validate and support whatever feelings arise.
I provide feedback and interpretations about repeating patterns.
I help explore the consequences of behaviors and instill motivation towards change.
I provide guidance and support around increasing self-care and healthy coping.
I strive to empower you to assert and communicate your needs.
Whether you have struggled with problems in your relationships, with anxiety, depression, grief and loss, addiction recovery, life transitions, disordered eating and body image issues, or past trauma, I want to help you create a healthier and happier life for yourself.
"Ask not what the world needs. Ask what makes you
come alive... then go do it. Because what the world needs
is people who have come alive."
Howard Thurman
Call for a free consultation
415-602-5786
---